In this article I'll share some of my favorite cake shop marketing ideas. 
Hands down, spice cake with cream cheese frosting is my favorite cake.
It's absolutely divine.
There's a reason my wife and I both agreed on that one right away for our wedding cake. Though as a cake shop owner, I'm pretty sure that's not what you came to this post to find out.
So, let's jump right into my favorite marketing ideas for cake shops.
Actually, before we do that, let's touch on one thing.
The ideas below assume you've already done a few of the absolute basics, created a website, set up a Google My Business listing, and have a Facebook business page. In this day and age, those three things are nearly essential (you could skip the Facebook page).
Alright, on to the cake shop marketing ideas.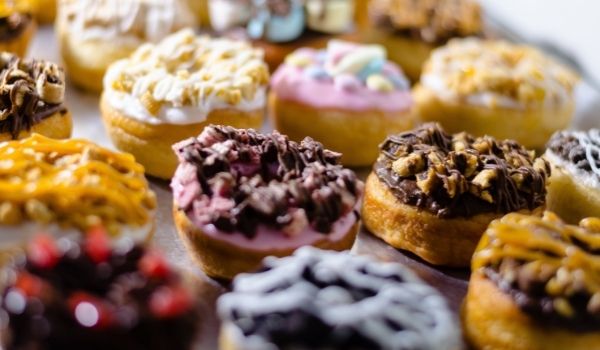 In Store Marketing Ideas for a Cake Shop
Invest in Photography
I know what you're thinking, this isn't a marketing idea. Au contraire, it is. And in the cake/dessert business, I'd argue it's one of the most important ones (besides having a fantastic product of course).
I've reviewed hundreds of cake shop websites across the country. And without a doubt, the photography on their website, social media, and Google Maps listings make a huge impact. 
Huge.
If you don't believe me just open up google maps on your phone and look up cake shops. The pictures are right there and poor lighting and fuzzy pictures can turn a potential customer off fast.
Low quality images like the one below are far too common. If your images resemble anything like this, I recommend you stop here and use the resources I'll list in a moment to help you improve your photos.
Better product images elevate everything about your business. When potential customers look you up because a friend recommended you and your images are poorly lit or don't pop off the page they may move on.
Check out this video for help shooting pictures of your cakes. 
If you're willing to pay, here's a couple of courses that are truly helpful in improving your food photography. 
Either geet great at taking the pictures yourself or hire a photographer to do a photoshoot.
Hold Cake Making Classes
On to one of my favorite cake shop marketing ideas, holding cake making classes.
This is a fantastic way to get new people through the door of your cake shop.
And while yes, you're teaching people how to make cakes, most of the time, people will still choose to purchase a cake for a special occasion rather than attempt to make it themselves. 
A few tips to make this class really work for your business beyond just the revenue from the class participants.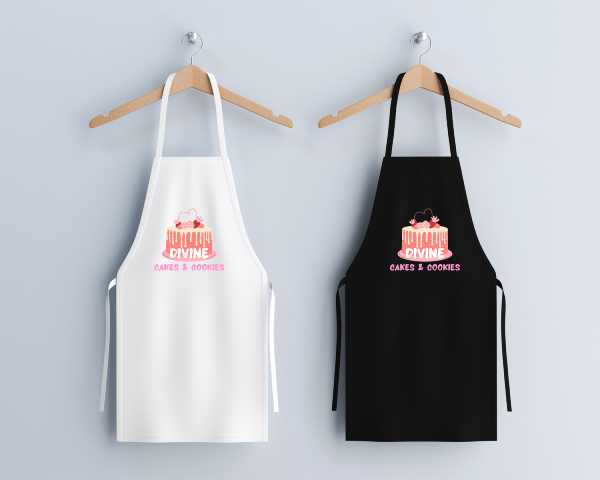 First, the class needs to be a fantastic experience. As you plan out what you'll be teaching, keep in mind that you want it to be something that will teach people new skills while also being achievable. Participants will feel great having accomplished a difficult task and not discouraged because it was so hard they failed.
Second, take lots of pictures. Use these pictures on your own social media accounts but also send them out to the participants. You should also go around and offer to take people's pictures with their completed cakes on their own phones.
Many people who attend a cake making class will post pictures of the experience on social media, giving you even greater exposure. 
[Get aprons with your easy to read logo front and center so it's clear where they took the cake making class.]
Branded Materials
Many cake shops overlook the importance of branding, well, everything. It's a fairly straightforward cake shop marketing idea.
Brand your boxes, napkins, bags, serving trays, aprons, etc. Think of what the customer will take with them when they leave your business. 
You want them to walk into their party with multiple items that have your company name on them so everyone who eats it knows where it came from.
Digital Cake Shop Marketing Ideas
Email Marketing
So many small businesses ignore email marketing.
I get it, it's another thing to add to your busy to do list. But for a business that doesn't always have regular shoppers, an email list can be incredibly beneficial.
It gives you a chance to stay in touch with customers who buy a birthday cake or box of cookies for the office. Typically you need to offer an incentive to get people to hand over their email. A free small cookie or other treat (instead of a discount) could be a fantastic option when they're standing there at the counter paying for their order.
Once you have their email, you'll want to stay in touch with them on a fairly regular basis. With limited time on your hands I'd plan on sending an email every other week but you could stretch it to one email each month.
As for what to include in your email, here's a few ideas:
Holiday specials
New products or recipes
"Extra inventory, stop by this weekend for a cookie discount"
Wedding Season is coming, get your cake now
Special Discount on a seasonal product
There are many other ways email marketing can help your cake shop grow so be sure to read my article on email marketing for cake shops.
Not sure what email service to use, here's my favorite email service for small businesses. [It's easy to set up, affordable, and their tutorials are better than anyone else's]
Cake/Cookie Making Videos
I'll be honest, this one isn't for everyone. Creating video content is a tremendous amount of work. And if you're a solo cake shop owner/operator, you probably don't have time to shoot and edit videos. But, video is a huge asset when trying to grow awareness of your business.
These videos can be used to run ads and share on social media. The easiest thing for you to shoot would likely be videos of you baking. One specific type of video I've seen a lot of is sugar cookie decorating. So that could also be a great option if you make particularly unique cookies.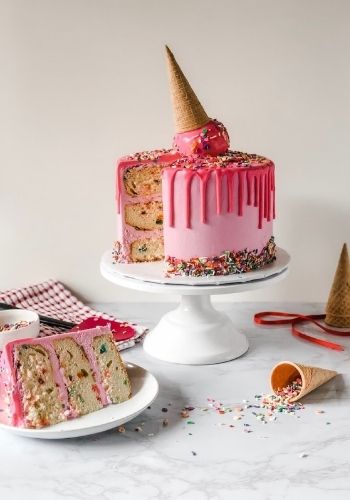 Too Many Cookies Text Club
This is a vastly underused cake shop marketing idea.
Instead of collecting email addresses to stay in touch with customers, you could collect phone numbers for texting purposes. 
Then send out the occasional promotional text message to them.
The way I would do this is to create a "Too Many Cookies Club." Whenever you have "extra" cookies, send out a text letting this select club know that you have too many cookies and need to sell some ASAP. Then give them a special deal on a box of cookies.
Bonus points if you're able to allow them to order and pay direct from their phone and then just stop by to pick up their cookies.
Be Active on Nextdoor
If you haven't already, create a business listing on the website/app Nextdoor. You will join the local neighborhoods and can then interact with people who live there. Simply becoming an active part of the community can help more people know who you are.
People will often ask for recommendations from their neighbors on good local businesses to try, making it easy to jump in and invite people to your cake shop.
You can also run ads on Nextdoor targeting neighborhoods within a specific radius of your business. It's an effective method of targeting people close by. Run an ad with some type of discount that will bring people to your cake store for the first time.
Not sure what type of promotion to run? Check out my post on cake shop promotion ideas.
Local Marketing Ideas for a Cake Shop
Cake/Cookie Delivery to Local Offices
Many local offices will have birthday celebrations and buy cakes or cookies for their employees to share. Typically these will be smaller offices (think law offices, marketing firms, insurance agencies, etc.). Basically offices that aren't made of hundreds of people but 10-50. Because of the smaller number of employees there's a better chance they'll hold birthday celebrations or small parties.
I'd identify a bunch in your area and then print up a flyer with an offer and drop it off with whoever works their front desk or their HR person. If you really want to sell this, you could bring a small sampling of cookies or treats for them to try.
On the flyer I'd offer an "Office Celebration Special" and then include your top recommendations for that type of celebration. For example:
3 Dozen Cookies
Red Velvet Cake with Cream Cheese Frosting (Our most requested office option)
Personalized Birthday Cake
I'd especially look at doing this leading up to the holiday season/end of year. But change your flyer to include an "Employee Appreciation Package."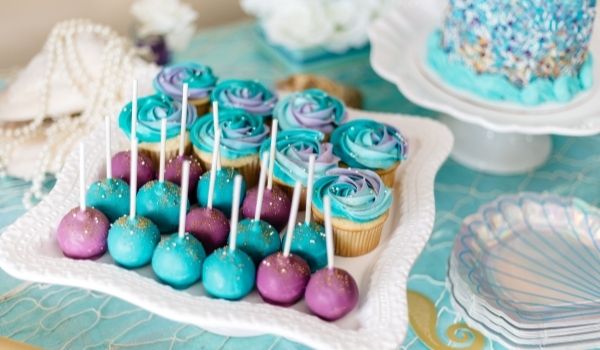 New Move-In Gift
Whenever someone moves into your local neighborhood you have an opportunity to raise awareness about your business.
There are several ways you could do this but the easiest is to see if your city has a mailer for new move-ins. This is something our city does. Within a month or so of when we moved in we got a letter from the city with a bunch of different small flyers for local businesses.
You could do the same thing when a new business moves into your area. Bring a box of cookies and welcome them to the neighborhood.
Check with your city to see if this is an option in your area and then execute this cake shop marketing idea.
Door Hangers
Similar to direct mail except your hand delivering a card to each house. The big benefit to doing this is you don't have to pay postage fees which can really add up when you send them to a few hundred homes (of course someone has to spend the time walking door to door which can be costly).
You can purchase cards made to hang on doors or you can print cards similar to postcard size and shove it in the crack of the door.
I recommend using a coupon of some kind so that you can measure how effective this is at bringing people to your cake business.
Another upside to this beyond cost savings is you can get really specific on what neighborhoods you target.
Just make sure you first check to see what policies your city has on these. Some cities don't allow them or require a special permit to distribute them.
Apartments & Car Dealerships
Many apartment complexes will have cookies for potential residents who come through for a tour (and residents too). While these are often cheap cookies, if you look for the pricier apartment complexes you may be able to sell them on a regular order of fresh made cookies for them to give out.
Same thing goes for car dealerships. Many will have some kind of treat for potential buyers or for people waiting for their car to be serviced. You could drop by these dealerships and speak with the manager to see if they'd be interested in becoming a regular customer of your cookie shop.
Just like cookie delivery to offices, make sure the cookies come in your branded boxes and with your branded napkins. This will give you a chance to get your name in front of their customers and potentially win some new customers.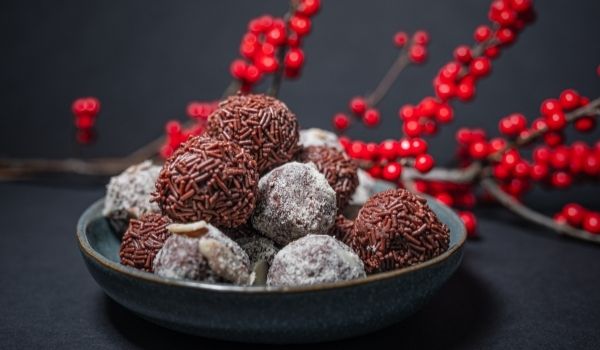 Real Estate Agents
Another possible customer is real estate agents who will often help set the mood of their open house with some fresh baked cookies. These agents can be a great customer themselves but it's also a great opportunity to once again get your name out there.
Package the cookies in your branded box and include a stack of napkins to make the agent's life easier. You should also ask if the agent is willing to have a few of your company cards available next to the tray of cookies or treats in the event people want to know where they came from.
To get your foot in the door with these agents use Google to find real estate offices in your area and bring them a sample box of cookies for free. Include a flyer with information on your prices for real estate agents so they know exactly what you are offering, beyond a box of delicious cookies.
Conclusion
These are some of my favorite cake shop marketing ideas. I continue to update this article as new ideas come to me. What marketing ideas have worked for your cake shop?