I'm not going to give you some long intro about how important reviews are for your cake shop.
You're here on this article.
So obviously you're interested in tactics to help increase your reviews.
If you execute on at least one of the ideas I've shared below, you're going to start seeing a few more reviews come in day after day. 
And if you can execute on all of them, you'll really see an influx of cake shop reviews. 
Which means you'll likely also see your cake shop begin to move up the Google search results page.
The Message
When it comes to getting online reviews, small businesses have a major advantage.
Many of your customers interact with you, the business owner. And as such, they're often much more connected with the business and invested in your success.
It's one of the central components of many cake shop marketing ideas.
When you make your request for a review, make it a personal one. Don't toss out a simple, "don't forget to leave us a review."
Put some emotion into it.
Let them know how much you rely on their reviews to help your business grow. Show them that their review is directly related to your success and to the success of the community.
Now, after reading that, you may be asking yourself how you actually do that.
Well…you say it.
Let's jump to our first tactic and talk about what this looks like.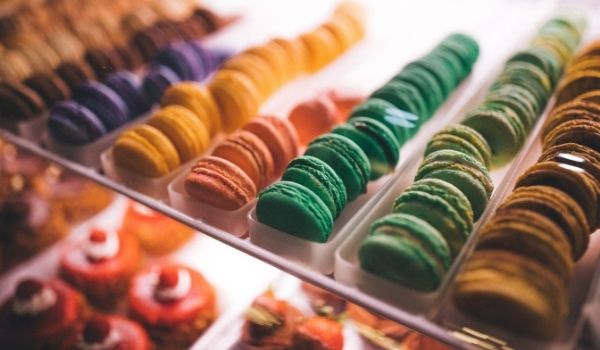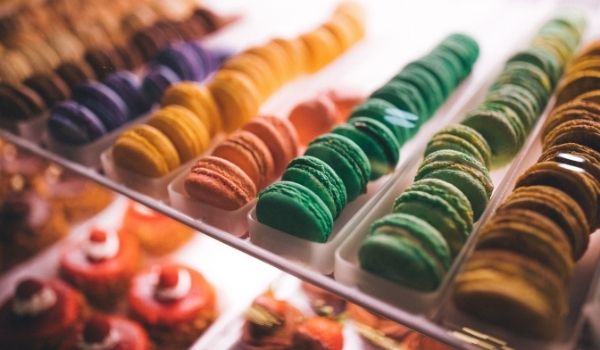 Just Ask
The most straightforward way to get more cake shop reviews is to just ask for them right there when they make the purchase.
If someone comes in and buys a box of cookies, just ask them.
"Thanks so much for stopping by and picking up some cookies. I really hope you enjoy them! After you've had a chance to try them out I would really appreciate it if you'd jump on Google and leave me a review. I'm amazed at how many people read the reviews before they visit me. It really does make a big difference."
It's going to feel awkward at first. But after doing it for a few days you'll get used to it and it'll become second nature.
Of course, if you have customers who come through often, you may not want to say it to them every time (but definitely start getting to know them. Those people can be incredibly beneficial with word of mouth traffic).
As a custom cake shop, you have another competitive advantage over other local businesses when getting reviews. You work closely with many of your customers.
As you go back and forth with some customers about their custom order you get to know them and build some repor with them. Once the cake is finished reach out and tell them how much you enjoyed working with them and ask if they'd be willing to leave you a review on Google.
So long as they were happy with your work, there's a good chance they'll do exactly that.
And if you know someone didn't have a great experience, you don't need to ask them for a review. We all know there are some people out there who are just bad customers. No reason to encourage them to leave a review too.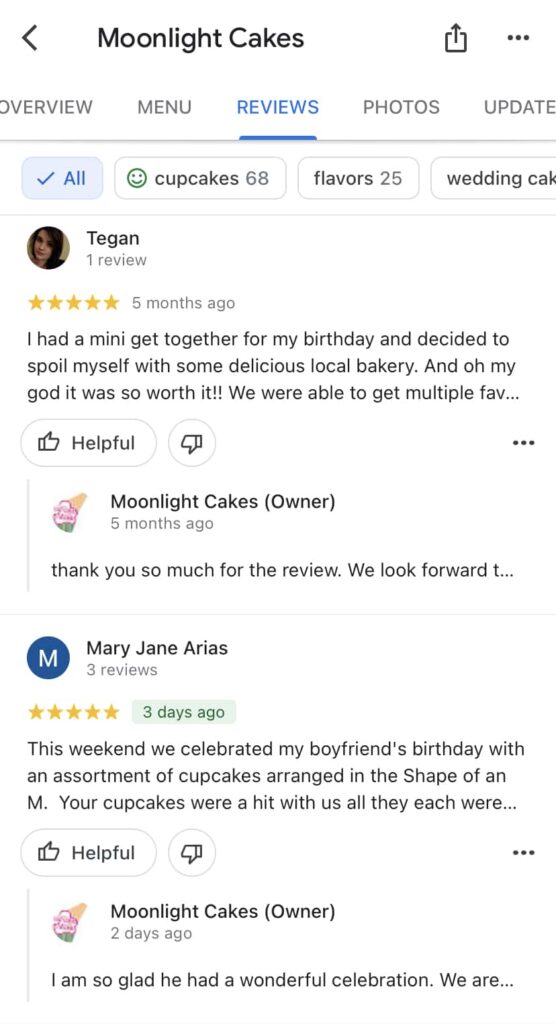 On Your Box or Bags
If you're using custom bags and boxes for your treats then I'd start there.
Before you place your next order for more adjust the design to incorporate some kind of review message. I'd include the URL or a QR code they can enter that will take them directly to the Google Business page where they can leave a review.
If you're not sure where to go on your Google Business Page to get that link watch this.
You can keep this really simple with a message like this:
"Was it delicious? Leave us review ->
Email
If you have customer emails I'd definitely recommend using this as a tool to get more cake shop reviews. 
I know, it seems liek a no brainer but it's easy to drop this in the chaos that is small business ownership.
With your custom cake orders for birthdays and weddings I'd send an email out after the event date asking for a review.
For birthday's I'd wait 2-3 days after the birthday before sending the email. Use a subject line like this one: "How was the birthday cake? We hope it was a hit!"
Then for weddings I'd recommend waiting a little longer. The new couple will likely be out on their honeymoon or rather busy that first week or two. I'd send the email 2 weeks after the wedding date and use a subject line like this: "Congrats on the wedding, how was that cake?"
This is where using a CRM to manage all of your customers can have a massive impact. With an hour or two of work you could automate all of the above and never have to worry about it again.
If you're looking for a CRM to use, check out my guide on choosing the right small business CRM.
You could also add a simple prompt on your cake shop website asking people to leave you reviews.
In Store Ideas for More Cake Shop Reviews
If you execute on the three ideas above, you should see a significant increase in the number of reviews you receive for your cake shop.
But if you want to keep going, here's a few other simple ideas you could execute on.
Table Signage
If you have small tables in your cake shop you can place a small sign on each one with a note from the owner. Say thanks for coming in and ask them to leave you a review. Provide both a link and a QR code that will take them directly to the Google form to leave a review.
And make sure the sign looks good. Don't just have some plain text on a white paper. If you need help with the design, just go on Canva. Tons of free templates where all you need to do is change the text. It's incredibly easy to do.
Cake Tasting Cards
Most cake shops will host cake tastings for engaged couples. So, give them something to take with them that includes the prompt to leave a review. Even if they choose another cake shop for their wedding cake, they may have enjoyed the experience with you. So give them a little nudge to leave a review.
Here's how.
Create a two sided card out of thick, cardstock paper you can write on. On the front side have your little form that includes all of the cake and frosting combinations they tasted while there and circles their favorite.
Then, on the back side, include your logo, name, website url, and a short message that says somethgn to the effect of, "I hope you enjoyed your cake tasting! I would be truly grateful if you'd take a moment to leave me a review on google." Then include the QR code they need to scan that goes to your Google review form.
What other tactics have you used to get more cake shop reviews?